Austin, Texas is a highly popular destination in the United States. People move here for many reasons. The educational system includes a highly regarded branch of the University of Texas system. Taxes are low while the climate is mild with pleasant summers and winters where snow and ice are rare. For those who love music, this has been dubbed the "live music capital of the United States," with an ever changing music scene. When thinking about where to live in this thriving city, it is important to take multiple factors into account. Such factors should include the number of people in the household, the intended commute and the type of housing desired. Some people want a large lot in the suburbs while others prefer to be in the center of it all.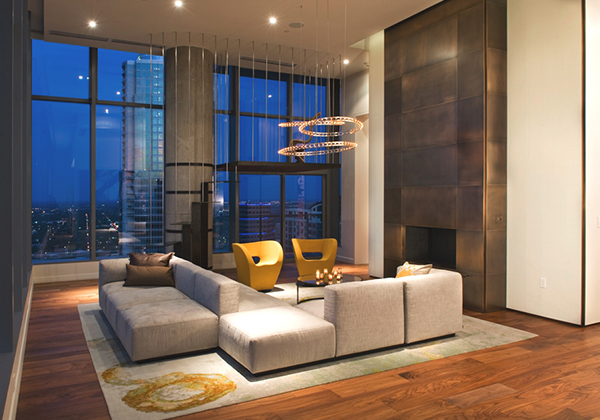 Apartment Living
One of the most important things about deciding where to live in the region is deciding on a location. Austin is a relatively compact city with a downtown area that is considered highly walkable, allowing for the opportunity to window shop, dine in new places and then spend an evening at one of many clubs. The center city of Austin also has many apartments to pick from, allowing any renter to find the specific living space arrangements they prefer. For those who are looking for an apartment here, the East Riverside Corridor apartments in Downtown Austin can be an ideal choice. East Riverside Corridor apartments in Downtown Austin is one of the best areas for those looking for a central location in the city. Many apartments here offer privacy, updated amenities that include outdoor pools, dog runs and spacious apartments with stunning views. This can be the perfect choice for a single person or for a large family that likes urban living.
Additional Factors to Consider
Other additional factors will also come into play when choosing a location. For those on a budget, many apartments have more than one bedroom, making it easy to find a roommate to share housing expenses. Austin, Texas regulations make such sharing easy by allowing several people to occupy a single space. For those who enjoy being outdoors, the city also has many green spaces as well, making it possible to spend time engaging in many summer and winter sports. A location by the Ladybird Lake can be perfect for the nature lover. While a car is useful in this area, especially for those who want to visit other places easily, the Capital Metro system has dozens of bus routes and miles of rail lines allowing any resident to pick a location near a stop and get around by bus and train.